James 1:19 – "Wherefore, my beloved brethren, let every man be swift to hear, slow to speak, slow to wrath:"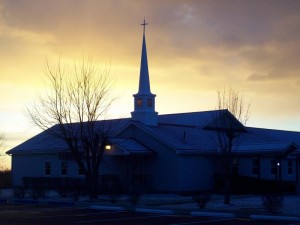 Thank you for visiting our website!
---
Welcome to Lighthouse Baptist Church, an independent fundamental baptist church located in the Mount Pleasant Subdivision of Rocky Mount, Virginia.  Here you will find information concerning our church and its ministries. We hope you find your time spent here a blessing. Our church is a warm and loving church, and we want you to feel comfortable and at liberty to call on us for anything you need. Feel free to browse through the various areas of our website and learn about our fellowship.
If you are considering relocating to our area, we would love to have you be our guest for Sunday School and worship.
When you visit our church, you will find:
A caring congregation that will gladly welcome you
Preaching/teaching that is centered on the Word of God
Ministries to meet the spiritual needs of every age
A corporate outlet for truth-filled and moving praise and worship
Please join us or for more information contact Pastor Mark Stugelmeyer at (540)483-2988 for more information.
Philippians 1:9-10 – "And this I pray, that your love may abound yet more and more in knowledge and in all judgment; That ye may approve things that are excellent; that ye may be sincere and without offence till the day of Christ."
In His Care,
Pastor Mark
---
How you can connect with us?